Do you want to upgrade or install a new floor? Well, laminate flooring will enhance the beauty of your home and raise its value significantly. You will come across numerous flooring materials like concrete, wood, vinyl, metal, and more. Discussed below are some of the reasons why you should consider laminate flooring.
Easy Installation
Laminate flooring is much easier to install compared to other floor types. The key reason is that the boards interlock. Furthermore, they can be placed on top of different floors, cutting down installation time significantly. Laminate flooring doesn't need to be stapled, nailed, or glued.
Durable
Laminate is tough and scratch-resistant. This means that it can serve you for a long time. Laminate flooring has a strong external layer as well as resin coating, making it suitable for high traffic areas with pets or children. Go for laminate flooring with an AC rating of 3 or more for residential or light commercial use.
Easy Cleaning
When installing or upgrading the flooring in your home or office, cleaning should be at the back of your mind. You don't want to pick an option that will give you a challenging time when cleaning. Laminate flooring is stain and moisture resistant, making cleaning a stroll in the park. Furthermore, you don't require special cleaners to keep your laminate flooring in excellent condition. Daily sweeping is enough.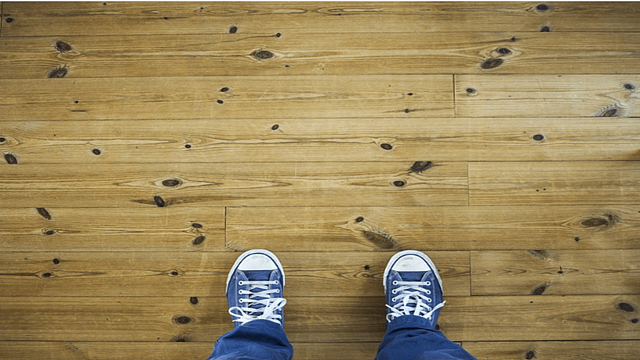 Price
You don't have to part with an arm or leg to get the flooring option that you want. Laminate flooring is pocket-friendly compared to hardwood and other flooring options. If you don't have lots of cash to spend laminate flooring is an excellent option.
Hypoallergenic
Laminate flooring is a great option if you are after trapping dust and other particles that are responsible for causing allergies. The underlay offers a moisture barrier that protects the floor from damage and prevents mold from forming and reproducing. Laminate is suitable for areas with severe water leaks like the bathroom or laundry room.
Good Appearance
Laminate flooring comes in multiple styles and designs giving it a unique look. Your rooms will look more natural, and laminate color doesn't fade away with time. The ugly truth is that most floor surfaces fade after exposure to water or sunlight.
Low Maintenance
You don't need much money to maintain laminate flooring. Soil, as well as other substances, don't cling on laminates; thus, laminated floors won't burn a hole in your pocket to clean.    – Eco-friendly   Are you conscious about the environment? If so, it's worth noting that laminate flooring can help you to reduce your carbon footprint. Trees don't have to be brought down for the manufacture of laminate flooring.  Laminate is an excellent choice if you want to make sure that your home or office has a green profile.
Selecting new flooring can be exhausting and overwhelming if you don't know where to start or have a professional hand to guide you through the process. If you are hunting for something reasonably priced, durable, and looks amazing, look no further than laminate.